Under the surface of Pluto, there may be a liquid ocean – an insulating layer of gas that keeps the temperature above 0 ° C allows it to freeze. These results came to a group of scientists from the University of Hokkaido as a result of the compilation of a computer model of the dwarf planet.
For the first time, astronomers suggested that a liquid ocean could exist on Pluto, in 2015 — when the NASA probe New Horizons flew over a dwarf planet and collected data on an ellipsoidal basin called Satellite Plain, which is located on the equator of the cosmic body and is larger than Texas.
However, Pluto is too cold – the planet is far from the Sun and does not have a molten core. The cosmic body is far from other planets that could warm it with their own tidal forces. Therefore, the ocean was supposed to freeze billions of years ago – and it seems that this did not happen.
Researchers have compiled a computer model of the planet and found that the presence of a layer of gas hydrates between the cap and the ocean on Pluto could keep it in liquid form.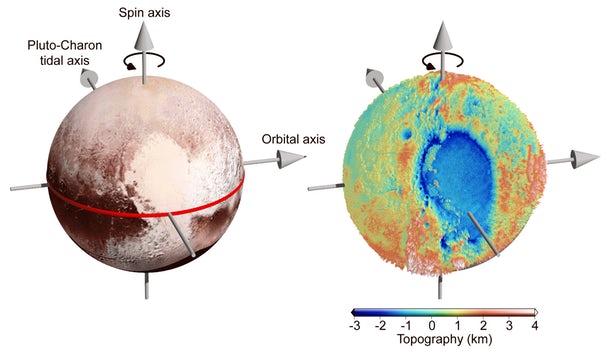 The simulation suggests that methane for hydrates came from the rocky core of Pluto and may be the reason that the atmosphere of the dwarf planet is poor in methane and rich in nitrogen.
The researchers note that there are probably several unrelated liquid oceans on the cosmic body.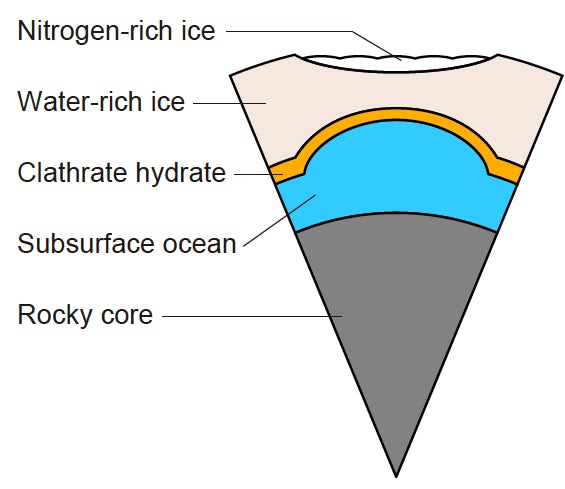 ---
Earlier, the Hubble orbital telescope for the first time photographed the formation of a massive storm on Neptune – the new Great Dark Spot.